Developing novel bio-based materials is a unique opportunity to design them from the very beginning, without being influenced by technical or commercial legacies of existing products.
Since its foundation and for many years, the polymers' industry has based its success on the vast availability of oil and the stunning characteristics of the new materials. Properties that we are used to give for granted today, like the resistance of fiber-reinforced composites and the lightness of PET bottles compared to glass ones, have represented a revolution in everyday life.
Issues like pollution, global warming and depletion of fossil resources have posed big technological challenges to shift the design and production paradigms towards more sustainable routes.
Industrially competetive price is not the only factor in designing and producing bio-based polymers
In the transition from traditional to more environmentally friendly processes in the polymers' industry, bio-based chemical building blocks and polymers play an important role. In recent years an increasing number of drop-in intermediate building blocks (e.g. 1,4-butanediol, succinic acid, etc.) and functional offsets (like bio-polyols from e.g. Cargill, BASF, Croda and Cardolite) have become industrially available at competitive prices. This makes the design and production of bio-based polymers and materials easier, but many other aspects have to be considered. In fact, a bio-based material is not environmentally sustainable per se, because operations or process conditions during their production may cancel their benefits in terms of CO2 emissions, Global Warming Potential or other metrics used to evaluate the environmental footprint of products.
From our experience with the polymers' industry, the design and development of a new bio-based product or formulation should consider the following aspects:
Performance is key. Bio-based materials have to deliver value to customers and end users, so design must start from the same requirements asked to petro-based products.
Production costs must be in line with existing fossil-based products. As of now, companies or consumers are willing to pay a premium for a bio-based product only in very few and niche applications.
Bio-based raw materials have to be selected with a multi-criteria approach, which includes security of supply, competition with other industrial application, use of cascading sources, preference for underutilized crops, as well as ethical and environmental issues, like the need of dedicated soil for cultivation and competition with human food or animal feed.
Unless the new products are based on totally new technologies, the production process should be easy to be upscaled (industry-friendly), using existing operations or equipment. This way, massive capital expenditure is not required and, in some cases, old or even abandoned industrial site can be revamped to a new life.
Mild process conditions and low toxicity solvents have to be preferred.
The bio-based content can be maximized by combining different bio-based sources. This cross-valorization allows to compensate the limitation that a singular bio-source may have.
Overall environmental impact of a new bio-based product should be measured with Life Cycle Analysis (LCA), taking into account the contributions from raw materials and transformation processes. LCA can be a powerful tool to drive choices during the development in the direction of the most sustainable route.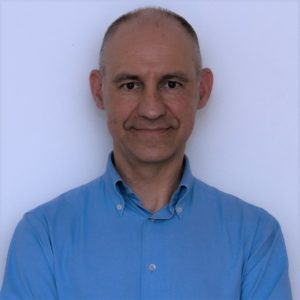 Andrea Minigher is a Chemical Engineer. He is a co-founder of AEP Polymers, where he takes care of R&D activities and project management.