Dr. David Martin Alonso has started in March 2022 as a new Project Coordinator for FRACTION EU project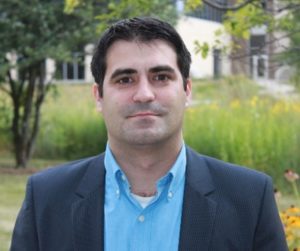 Dr. David Martin Alonso is one of the co-developers of GVL-fractionation process.
Dr. David Martin Alonso has been working on experimental catalysis and has developed many catalytic processes to produce high value chemicals and fuels from lignocellulosic biomass. Also, he is one of the co-developers of the GVL-fractionation process. His former position has been as Director R&D at Glucan Biorenewables LLC leading the development and commercialization of the TriVersa Process to produce high purity and high-quality furfural, cellulose and lignin. In FRACTION he has been working as Leader of WP 1 (Lignocellulose fractionation through GVL organosolv process) within the ICP-CSIC team, so he already had a good knowledge about the project and the partners.
What are your targets as coordinator of FRACTION? What greetings would you like to send to our stakeholders?
"As member of the ICP-CSIC team, I will continue the work of our previous coordinator Dr. Manuel López Granados keeping the good communication between the partners and the transfer of results and samples, which has already begun. It will be also important the collaboration with the companies involved in the project and the diffusion of the results to maximize the impact of the technology and move toward the scale-up of the project." says Alonso.
"I would like to invite everyone interested in biomass fractionation and upgrading to our incoming meeting next June in Switzerland." Alonso continues.
All participants voted yes for this change. Many thanks you to Dr. Manuel López Granados for starting the FRACTION project. He will continue contributing scientifically to FRACTION through his work in WP2.
Contact Information:
Dr. David Martin Alonso, email david.alonso@csic.es