The 3rd FRACTION Roundtable was organized on 24 October in Helsinki. The purpose of the Roundtable was to encourage discussions and knowledge sharing about bioeconomy, connecting research with industry, promote innovation, and discuss pathways for enabling bioeconomy with a focus on each organizing country. The outcomes of the discussions will support the exploitation work of FRACTION EU project and strengthen the network among stakeholders in the European bioeconomy.   
The roundtable featured five keynote presentations followed by a Q&A session to encourage an active discussion. The hybrid event gathered around 40 participants from seven countries. Dr. Nicole Dölker from CSIC presented FRACTION project and its expected outcomes. The first keynote presentation was given by Senior Advisor Katriina Valkeapää from Finnish Forest Industries Federation. She gave an overview of forest-based bioeconomy, where sustainability is in its core. The federation is owned by Finnish forest-based companies, and they and forest comapnies do active cooperation with Finnish forest owners, as 70% (of the Finnish forest) is in private ownership. To reach climate neutral Finland by 2035, Finnish Forest Industry´s solution is devided in three main goals: Volume of growing stock, fossil phase-out mills and positive climate impact of products.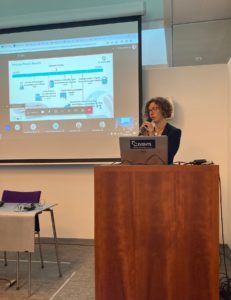 Professor Tapani Vuorinen from Aalto University, School of Chemical Technology, presented the cooperation between education, research and industry. His presentation included an overview of university act, societal impact and funding scheme. To succeed in the cooperation between research and industry, he underlined the importance of communication and trust, and both sides benefiting of the collaboration.   
Another EU Project was also presented for the first time in FRACTION Roundtable. Product Manager Karl Peebo from Estonian Fibenol presented the SWEETWOODS EU-project, which is a 21million e flagship project. The aim of the project is to commercialize the SUNBURST technology. This pretreatment technology uses heat, pressure, mechanical grinding and dilute acid.  The presentation gave the audience a view on how to build the first of a kind fractionation technology in Estonia. The engineering of the plant started 2018 and the commissioning is expected to start in 2022.  
Fortum Bio2X was presented by Head of Project Development Risto Sormunen. In 2018 launched Bio2X program aims to develop new bio-based business environment, technologies and products to replace fossil-based raw materials. In Bio2X, Chempolis Formico-fractionation technology is used, where non-toxic biosolvents is used in organosolv fractionation. Innovative industrial applications are already applied with several Bio2X partners. Wheat straw made of cellulose is used, for example, in textile fibres by Infinited Fibre Company (IFC), in non-wovens produced by Suominen and in textile fibres with Spinnova´s spinning process. 
Lignin is used in rubber fillings, plywood resin and foams and as UV protector. The transition to renewable materials is done in active R&D work and in close collaboration and partnerships. 
As FRACTION is in its halfway, it is time to bring technology providers to the roundtable. Director, Line R&D, Sampo Immonen from Valmet presented the new Beyond Circularity ecosystem, which is an R&D program and ecosystem to transform waste and emissions into valuable resources for sustainable growth, and accelerating the green transition. The aim is to emerge new process concepts and disruptive businesses. In the core are service lifecycle concepts, recycling technologies, value-adding to waste, resource efficient industries and automated, digitalized industry and services. To achieve these targets, Valmet is in search of forward looking ecosystem leads and partners from big companies, research institutes, universities and ecosystem specialists.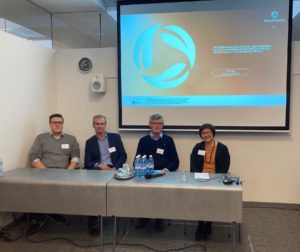 During the plenary discussion, future topics were raised: collaboration, authorities, regulation and biomass loss affecting bioeconomy. In the future, the public-private partnerships are needed for the whole innovation process to ensure the succeeded piloting and commercialization phase.   
List of FRACTION Roundtables here.
For more information:
Tiina Witikkala
tiina.witikkala@clicinnovation.fi